Posture: Alive and Kicking

Bring your swing to life; get out of your own way and your golf will be "Alive and Kicking".
If you are following my premium online golf lessons, here is today's lesson which I have posted here on leekopanski.com.

If you are enjoying these lessons feel free to forward this webpage address to a friend, and if you have not yet signed up you too can benefit from my free online golf lessons by signing up here on the left hand side. Enjoy!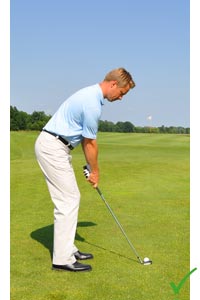 Correct posture at address
You should be comfortable when you go for a walk in the park or when you lie in bed at night, to get a good night's sleep, but should you get
comfortable
before you throw your body into an explosive sport?
Golf is an explosive, target orientated sport and should be treated as such, whatever your standard and however you see your dreams and goals. beforeyou kick a ball do you relax? Before you return a serve in tennis do you feel loose and free of tension? No! You are ready for action. Your body is ready to get kick started and to react appropriately so that you can perform at your best. So why should golf be any different?

Please relax and push your backside out as far as you can just like a peacock does during his mating ritual. Now your spine angle should be as straight and stiff as a snooker cue. Does this feel natural to you? So why are you preparing your body in this way? This can only lead to problems down the road, not only for your golf but also for your body!
Golf is a sport that thrives on controlled, explosive power. If you want to play golf at your best your body should be ready, not relaxed. If you want to rise to the challenge you need to change the way you prepare your body for your performance.
You need to put a spring in your step and be light on your feet as if playing tennis or football, dynamically prepared with muscles ready to perform. If you want to hit the ball long and straight to reach your full potential then it is imperative that your body is positioned to allow you to do so.
The correct starting position before you swing the club is more natural than is often perceived.

Stand up and imagine you are waiting for a ball to be thrown in your direction. Amazingly you automatically flex your knees and lean forward with your shoulders, preparing your body for the catch.

Now look at your hips. They are naturally pushed back due to the combination of the downward movement as you flex your knees and at the same time from leaning forward from your shoulders.

Dynamic, ready for action position; waiting to catch a ball
Your body automatically gets itself into position to allow you to perform at your best. The combination of flex in the knees and leaning forward with the shoulders not only naturally pushes your hips back; it also ensures that you remain perfectly balanced and ready for action. You don't have to think too much about it, especially when the ball is in motion with your body prepared to react.

The underlying reason for this is that our brains function better and more naturally when we are reacting to a ball, leading to a throw, catch, pass or shot rather than when we have to set off the chain of events in a dead ball sport such as snooker, golf or a penalty kick in football. You will learn more about this difference and how to maximise the benefits of reacting to your target later in the swing, if you sign up for my free premium online golf lessons in the box on the left of this page.
Let's take the bending and flexing of the knees one step further and have a closer look at this natural yet often over analysed occurrence which takes place as we prepare our body for action.

The drop, as I like to call it, naturally places your body's centre of gravity, which is located at the bottom of your spine, in perfect harmonic balance with the centre of gravity of your swing, which is positioned at the base of your neck. The base of your neck is the axis and the point of rotation and balance for your upper body. As you begin to build your swing you will learn the important role this plays by obeying some simple yet highly effective laws of physics.
The drop is you flicking the switch into sports mode. When playing football, tennis or waiting to catch a ball, you naturally lean forward with your upper body as you bend/flex your knees, which in turn pushes your hips and your body's point of centre of gravity (the bottom of your spine) backwards. Your upper body naturally leans forward to compensate for the backward shift of this point. Your body and the fantastic piece of kit lodged between your ears does all of this for you. Automatically the drop positions the bottom of your spine perfectly in relation to the base of your neck so that your balance is optimised. Your spine angle is straight, as it should be, before your back is thrown into any physically demanding task.
This is where many an expert will begin to shout from the tree tops that a stiff and straight spine angle is the back bone of a great golf swing. Yes it plays a major role but manufacturing this position or movement without the understanding that it is a natural occurrence as part of the drop often results in a pain in the neck and back for the guy holding the sharp end of the stick.

The key ingredient of a solid posture and the creation of a naturally straight spine angle as you address a golf ball is the correct relationship between your body's point of centre of gravity (the bottom of your spine) and your swing's point of centre of gravity (the base of your neck). You will be pleased to know that the bending of your knees as you lean forward with your shoulders does all of this for you, so drop the useless dribble with a spine angle as stiff as a snooker cue.
If you lean too far forward or backward with your upper or lower body this changes the relationship between these two points, resulting in a loss of balance and something which is even more devastating, a change in your spine angle at address and throughout your swing. This type of imbalance requires many complicated and inconsistent swing compensations resulting in a substantial loss of distance and control.

If either the point at the bottom of your spine or the point at the base of your neck don't work in harmony your back and therefore spine angle will arch or be forced out of line with the natural dynamics of your body. Fighting with or ignoring these simple laws of physics will guarantee a dramatic weakness in both body and golf swing. So, it's about time you threw away the straight jacket and dropped into your optimum position, the way that Mother Nature herself intended.

Drop into position and allow your hands and arms to hang freely from your body. Now do the same thing with a golf club in your hands. You are not only dynamic my friend but athletically ready to fire up your swing.

At address the hands and arms naturally hang
down freely from the body
Another often over complicated and over analysed factor which has a direct influence on the position of your spine angle is the length of the golf club that you have in your hands. A driver has a long shaft which naturally produces a marginally upright posture at address in comparison to your posture at address with a seven iron. The shaft length of your seven iron is significantly shorter than that of your driver so therefore automatically your posture appears naturally more leaned over. This has absolutely nothing to do with the way that you address the ball but simply the angle and length of the golf club shaft running from the ground up to your hands.
Posture at address
with a Driver

Posture at address
with a seven iron
In simple terms the longer the shaft the flatter the angle and the shorter the shaft the steeper the angle therefore, when you play a shot with a driver, your posture will appear slightly more upright than when you are using your seven iron.

Don't think about it, just do it! You are man not a machine, if you begin to play golf by numbers as many try to, the downward spiral of devastation will tear through your game leaving one beat up owner of a golf swing you will never trust in a month of Sundays. You will know yourself what feels balanced and ready for action.

To have a look at where it all starts to go wrong, read the extended version of this lesson here

Sign up (if you haven't already done so) in the box at the top of the page (on the left hand side) for my free premium online golf lessons.

If you enjoyed this free online golf lesson, please copy and paste this message below into your
e-mail and send it to your golfing friends...
Don't forget to tell them what you think of the tuition, and remeber that it is all free!

Build your own golf swing by simplifying the basics, to naturally fit your body, the way your golf swing should
Private tuition
in Loipersdorf
(Austria)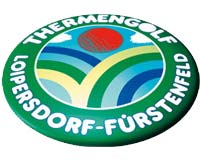 and more about
Lee Kopanski
here

Who am I
to teach you golf?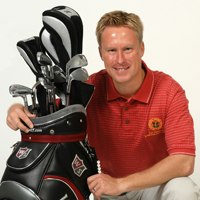 Head (British) PGA Professional and author Lee Kopanski has worked intensively with 3 highly acclaimed tour professional coaches over an 11 year period which opened the door for him to the golfing world of elite coaching. Through 20+ years of dedicated hands on experience Kopanski has developed a unique teaching system using many tour proven insider techniques accessible to all through his series of books and in person at his Golf Academy in Styria, Austria. Kopanski is the golf expert at Golf Magic in the UK (the most complete resource for golfers on the web) and he writes regularly for Golfing Magazine (The clubhouse leader) and Golf Digest Ireland (Ireland's biggest selling golf magazine). Kopanski has 3 golf instructional books available...
Testimonials from
some of the best...

Lee has worked with some of the best coaches in the world over an 11 year period

Alan Thompson
English National Elite Coach

I have known Lee for seven years as a pupil and a Golf Professional. During this time I have seen him work diligently on his technique with an intensity and commitment given to very few people. This same quality is evident in his conduct around the Pro's Shop and in his own teaching where I know his attention to detail and enthusiasm for the job at hand ensures that his customers and clients receive the very best of attention. (1998)

Alan Thompson has inspired many England International junior boys and several England girls and ladies, including two Curtis Cup players. He is coach to many European Tour Professionals, PGA Professionals and to the England National Elite A Squad. Much of the future of English golf rests in his hands.



Denis Pugh


PGA *MASTER Professional
Lee Kopanski regularly visited me for golf instruction over a 14 month period during the time I was based at the Warren Golf Club inEssex. Lee made a big effort to travel from his home in the North of England and thereby proved his commitment to improving both his golf swing and his knowledge of teaching. His understanding of the mechanics of the golf swing plus his interest in the skills of teaching will, I am sure, serve him well within the future. (2000)


Denis Pugh is the renowned golf analyst on Sky Sports Golf Night and was a former tour player himself. He has coached over 150 Tour Professionals since 1988. He is most famous for his long time association with 8 time European Order of Merit winner and Ryder Cup star Colin Montgomerie.


*PGA Master Professional.
Awarded by the PGA to qualified Members held in high national or international esteem. Members that have made a significant contribution to the development of golf as a player, coach, administrator, or course designer. A leader in theirfield for a number of years. An innovator.




Bill Ferguson


PGA *MASTER Professional


I have known Lee Kopanski for the past two years and I have also taught him not only about his personal golf swing, but also the golf swing in general. I found him to be a very personable young man, articulate and well mannered. (2000)


There are not many people that can claim Colin Montgomerie as a caddy but Bill Ferguson can. Bill was Monty's first mentor as a nine-year old and coached him well into his professional career. Bill Ferguson's playing highlights include lifting the PGA Club Professional Championship in 1976. He was the English national coach for 25 years and is a past Yorkshire captain of the PGA as well as serving on the executive committee.
Bill Ferguson has been a mentor to many great players including; Colin Montgomerie, Ian Woosnam, Howard Clark, Darren Clarke, Seve Ballesteros and Paul Broadhurst.



Gareth Evans
Company Chairman,
High Legh Park Golf Club (UK)


High Legh Park Golf Club is very honoured to be represented by Lee Kopanski, who conducts himself in a truly professional manner...(he) enjoys a great reputation within the area due to his expertise combined with his friendly and approachable manner. As a teacher Lee has proven his skill to adapt to the level of the pupil, offering practical advice and making full use of indoor teaching facilities, such as video analysis, with state of the art computer aided teaching equipment. Lee's playing ability is of a high standard. He represents High Legh Park Golf Club, and is a member of various golf tours, playing in golf tournaments all over the country, and also in local pro-am events.
Lee is a very hard working, dedicated, trustworthy and enthusiastic individual, an excellent Professional and ambassador for the PGA. (2000)



Marie Pickstock
Community Education
Co-ordinator,


Halton College (UK)


During Lee's time with us he has proved to be a reliable and hardworking tutor, who gets on well with his students. He brings enthusiasm and a strong sense of humour to his work, which is highly motivating for both students and colleagues alike.
An excellent tutor, and a natural teacher. (2000)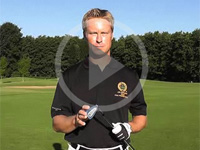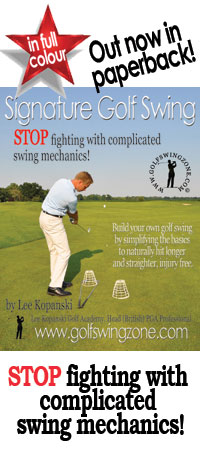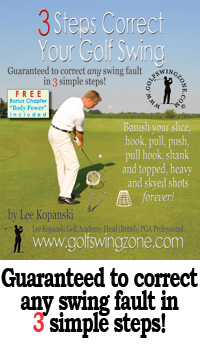 In two lessons he was able to show me how simple the golf swing can be. I was not only impressed by the simplicity of Lee's teaching methods, but also by his enthusiasm, dedication and love of golf. His book is a masterpiece. In one season alone I dropped 20 shots and I know that thanks to his teaching system I will be a single handicapper by the end of this season. Thank you Lee, you are the best!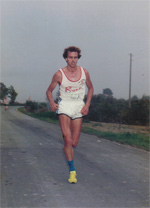 Gerhard Holzknecht MSc
Marathon winner (Italy) and several times Austrian middle-distance running champion and trainer of Olympic, European and World Championship competitors.

My slice was killing my game and was losing me massive amounts of distance. I had one lesson with Lee and immediately started to hit longer and straighter than ever. My drivers were accurate, the Slice had vanished and my new found length left my playing partners scratching their heads! Lee's teaching methods worked wonders for me and the highlight was being presented with the "green jacket" and crowned Austrian Seniors Masters Champion 2010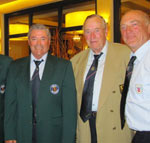 Hans Tritscher
2010 Masters Tournament Champion
ÖGS (Austrian Seniors Golf Association)


I have played golf and taken lessons for over twenty years so there's not much that I haven't heard or tried. Lee's teaching methods on the other hand were a breath of fresh air. I don't even think about my hips, shoulders or any of the other complicated stuff. In just one season I dropped from Hcp 17 to Hcp 8 using his guides. I am made up, I owe you a few beers, cheers Lee!

Joe Doyle
London, England

As a scratch player, for many years I have always found it hard to control the clubface throughout my backswing. I bought your Signature Golf Swing 3 months ago, got to say the lesson on wrist hinge was worth every cent, top class. My ball striking and consistency off the tee is the best it's ever been, awesome!

Jason Green
Sidney, Australia


Hello Lee,
I have searched far and wide and tried many things before discovering your Signature Golf Swing teaching system. I followed it exactly, lesson for lesson, it is amazing how easy golf can be! At the beginning of the season a par 72 course took me 127 shots, but thanks to your book, at the end of the season I am regularly playing rounds of 90 shots. Brilliant!


Ronald Pischof
Graz, Austria

Signature Golf Swing was recommended to me by a golf buddy, actually it was my last hope. I played soccer, tennis and basketball all to a high standard but golf just killed me. Lee, I have watched DVD's, read books and searched the internet but nothing made sense. I studied sports science so I know what I am talking about, your methods make complicated, simple! When can I get your lessons on DVD? You have turned a hacker into a 12 Hc in one season! Rock on!

Brendan Jackson
New York


It is essential that your basic golf techniques are correct, especially when you don't have the opportunity to play as regularly as you'D like. Lee knows exactly how to focus on the main elements of a shot and explains point for point what needs to be done. When my game is not going as well as I would like I remind myself of his words and find my way back into the game


Jürgen Demuth
Vienna, Austria

I thought I was a "has been" having once played off a steady 2 Hcp then I totally lost it. My handicap crept up every year and it was that bad at one stage that I didn't touch a club for 8 months. I found Lee Kopanski on the web and thought he would be churning out the same old techniques that I was tired of hearing about. Got to give it to you Lee, your lessons are top notch and for the most part new to me. The lesson on core rotation is simply fantastic and with the help of your Signature Golf Swing book I am back to striking the ball just like the good old days and I'm now chasing that 2 Hcp.

Simon Evans
Kent, UK
Signature Golf Swing has allowed me to take a major step forward in my golf. I have focused on a few extremely important points and have noticed a marked improvement in my swing. At the end of the day I am happy with my score and much more importantly, my golf is great fun!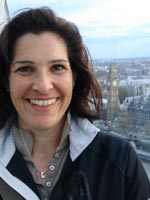 Marion Dolezal
Vienna, Austria